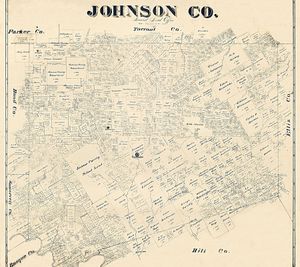 Who We Are
LIVE 24/7 Talk & Music Radio ~ We are proud to be The Voice of Johnson County Texas.   
We are a community driven streaming radio station with a heart for giving voice to the people and businesses across Johnson County.  We help tell the stories, sing the songs, share the love and enjoy the laughs together. Have a story, a hero or family member you want to celebrate? Let us know!!!
We have a variety of talk shows throughout the day that offer insight to living a more fulfilling life relevant to our local listeners and beyond.  Our goal is to give voice to Hosts from across Johnson County and the communities who serve us all, offering advice on a variety of topics and providing facts, opinions, news, local and national politics , elections and more.  This is a place for authentic dialogue about the REAL issues in all of our lives and our communities.  **DISCLAIMER...we have a few late-night shows that are for mature audiences only!!!  So pull up a chair and enjoy your time with us and remember in between talk shows and all night long, we are spinning local Artists from across Texas! 
JoCo Community Radio is a member of the Ensemble Media Group family, a network of radio stations in the heart of communities near you.
 A message from our station owner, Ensemble Media Group, LLC:  
As a media company, we receive lots of information such as local and regional news, politics, political candidate information, local, regional and state sports accomplishments, event dates, and yes, even current local drama and gossip.  Our responsibility is to handle all information responsibly which includes doing our due diligence with investigation, fact checking, and vetting our ad partners, show hosts and our guests.  Our goal in doing so is to first protect the integrity of JoCo Community Radio and the information we share, and second, to protect our show hosts, their guests, past guests and our communities.  This can and has resulted in exercising our right to set a standard of policies regarding guests, episode topics and shows, especially those that involve highly sensitive topics, tragic events and controversy. 
While we try not to have to limit or deny anyone a seat at our broadcast table, it has happened and may happen again in the future.  We do our very best to communicate clearly to a guest in a diplomatic and neutral way, without sharing the details that caused concern, in order to protect all involved or anyone that might be affected.  When we say "all involved" we are including the actual guest the show episode is shining a spotlight on.  Decisions like this are determined by a careful examination of information provided, factfinding and validation by legal and/or spiritual counsel. 
Although we welcome show ideas and appearance requests for all types of topics and issues, all show guests are by invitation only.  We remain transparent, inclusive, diverse and responsible. 
If you have any questions regarding this statement, please email jo.co@jococommunityradio.com. 
Always with gratitude, 
Tiffany Carlen Hurd
President, Ensemble Media Group, LLC